My 3.5-year-old niece N and I share a love of small treasures. Unfortunately, small treasures are no good for baby B. To remedy the choking hazard concern, we turned our treasures into baby toys by… putting them in jars!
Our first jar of treasures was a mason jar filled with various small presents that N has given me. Example gifts are scraps of paper, beads, cotton balls, googly eyes. Each time she gives me a present, I add one to the jar and sometimes remove an old one. This way I can demonstrate to N that I appreciate her gifts, but I keep them tidy in a cute mason jar. At nine months, this jar of treasures gives B:
A way to share a joy with his cousin
Exposure to glass and metal
Experience sensing a variety of colors and sounds as he rolls and smacks the jar
Our second jar is an emptied plastic peanut butter jar. B loves water, so at first I just half filled it with water that he could watch splash around when he shook or rolled the jar. To make it more interesting, I asked N if she had any small treasures that we could add to the jar. She picked through her collection of treasures and found many beautiful sequins and beads to share with B.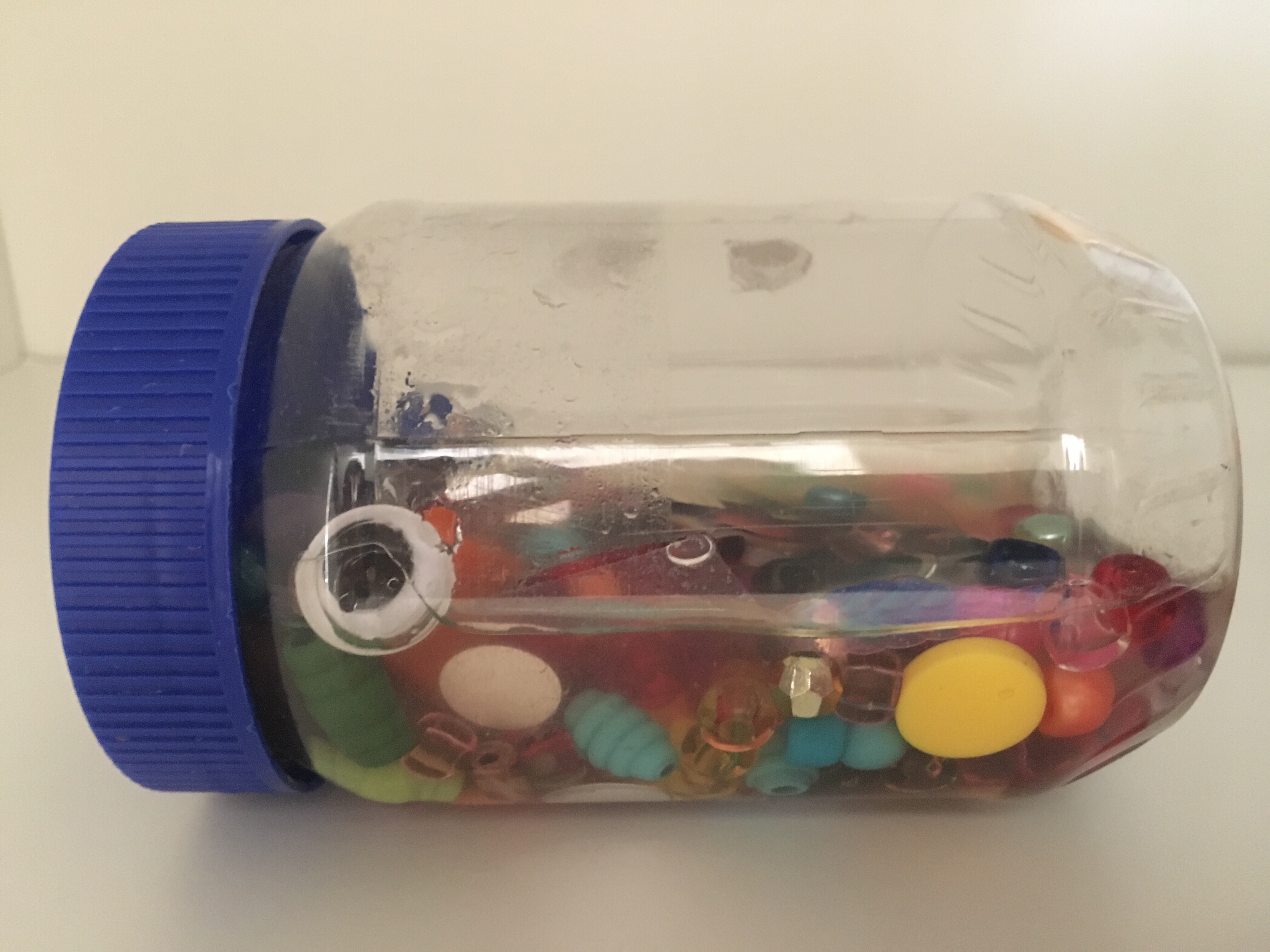 Related Posts:
If you haven't seen it yet, checkout my previous post, Family Photo Book, for another idea of how an older child can help turn unused items into baby toys
Watch out for my post on Displaying Kid Art for a discussion on what to do with the two-dimensional treasures your child makes