As you might recall from my posts Family Photo Book and Jars of Treasures, my niece N loves cutting, glueing, and collecting small treasures. For her fourth birthday I made her a box-making kit where she can use her cutting and glueing skills to create containers for her treasures.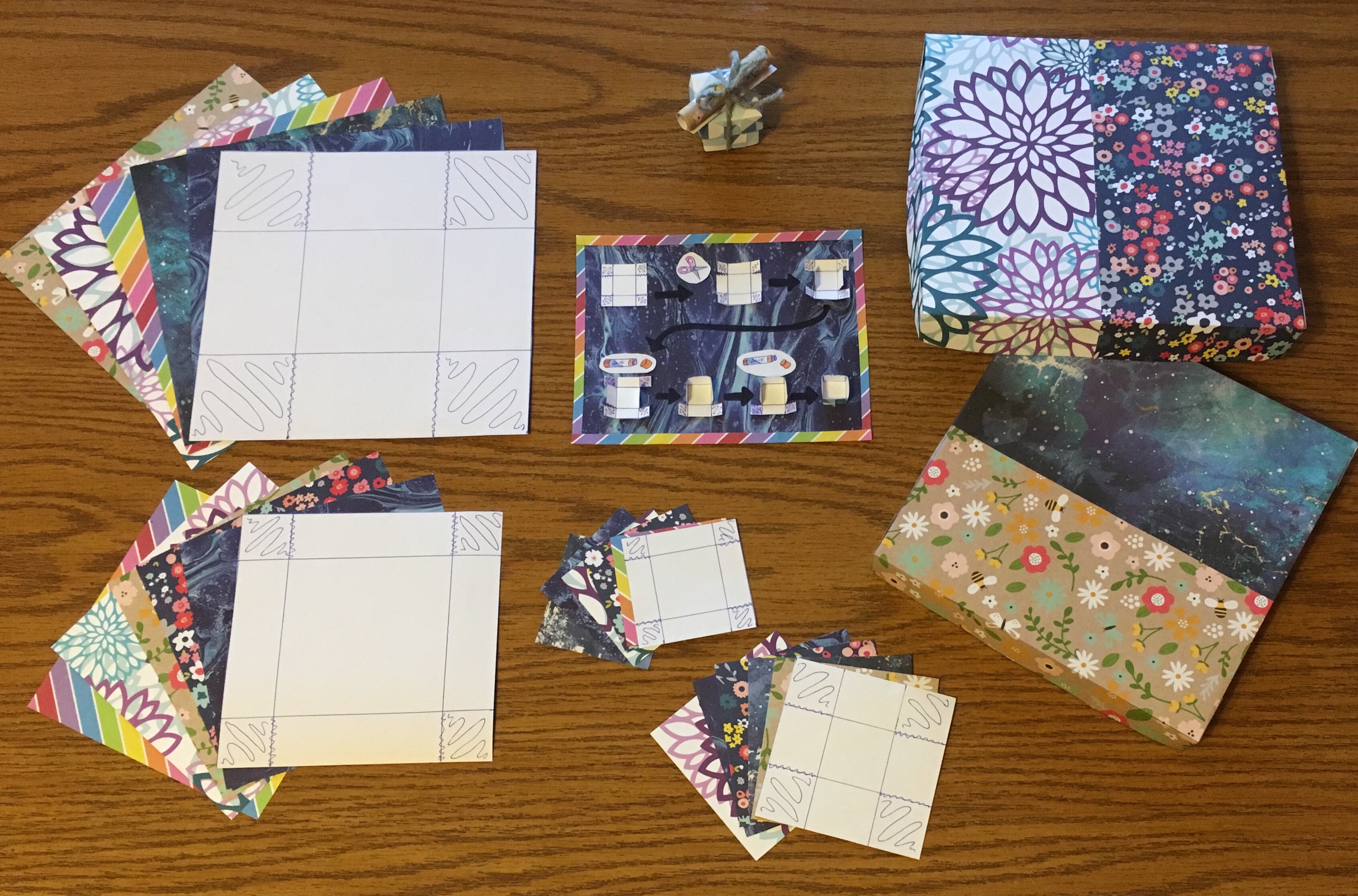 The kit contains:
Large box bottoms
Large box tops
Small box bottoms
Small box tops
Pictorial instructions
Two example boxes: one small one and one extra large that fits all the other items
Note: If I was setting this work up at home rather than gifting it, I would include scissors and a glue stick, so that everything needed to do the work was contained in one spot. Having all components of a work in one spot enables little ones (under 7) to independently setup and cleanup complex projects.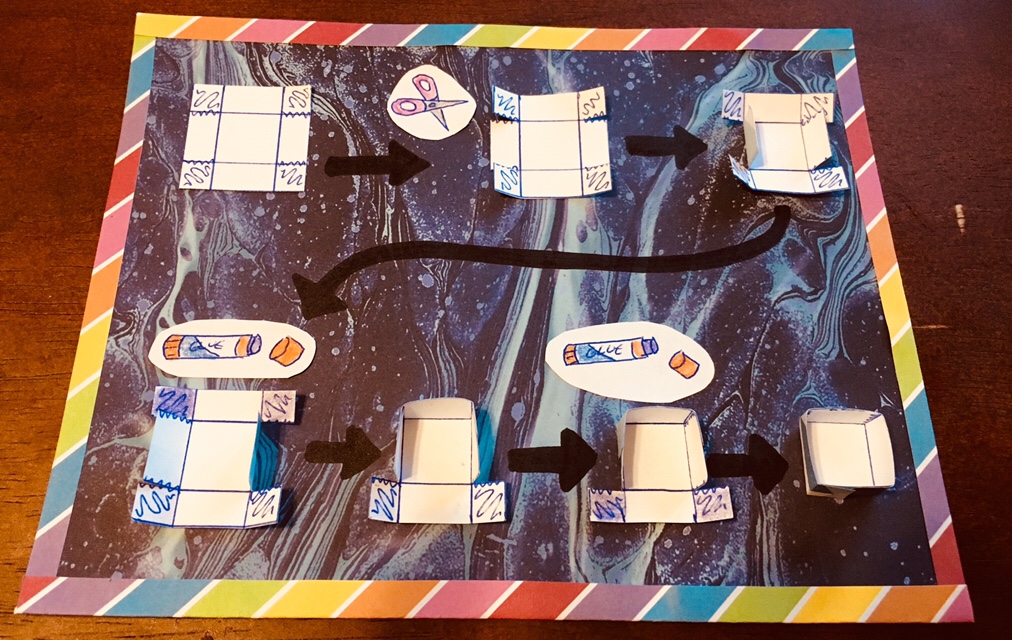 I made the instructions by partially constructing a tiny box seven times to depict the seven steps visually. Following the Montessori approach for pre-readers, I did not include any words. An absence of words allows the child to focus on the intended purpose of the work without the distraction of symbols that they don't understand. And although there are no words on the instructions, following the instructions are a great step toward literacy as the child:
Practices interpreting symbols
Practices following symbols from left to right
Practices focus
Learns to enjoy decoding information from symbols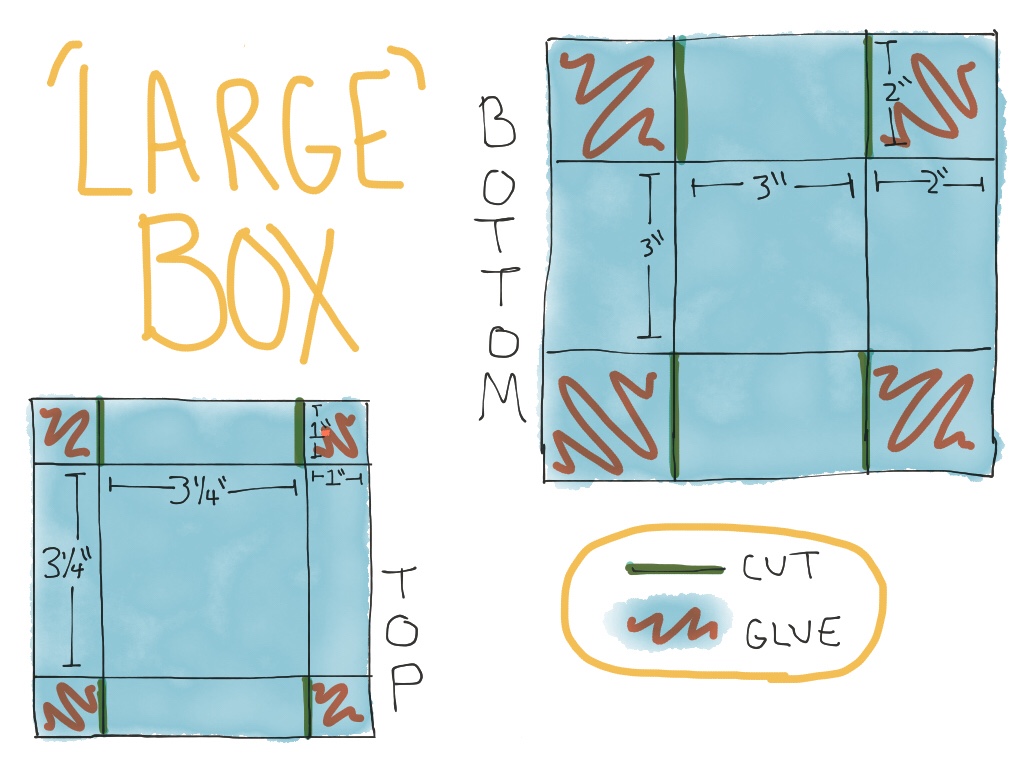 As requested by an (envious?) grandma, stay tuned for an upcoming post on Advanced Box Making.